Bayou Bluegrass Catering is a Lexington, Kentucky based catering service offering full service Catering and Event Planning Services at your preferred location, at our own elegant Lexington landmark, the Historic Round Barn or our new contemporary venue, Copper Roux.
Our goal is to make your event a success by offering your guests unique, high quality food and service.  We work with you to create a menu to match your event's objective. Our recent customers have said that our diverse foods have set their party apart from the other common Kentucky party menus. So… let's get creative and add some flair and excitement to your next function!
Catering:
Our talented chefs can create a delicious menu that will be sure to impress your guests! We offer many creative selections and themed menus including Southern, BBQ, Kentucky Style, Luau, Spanish, Italian, and even family favorites. We will work with you to create a menu to match your palate and work with your budget.
Click here to download our 2015-2016 Bayou Bluegrass Catering Menu.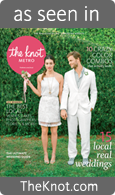 Event Planning:
The Bayou Bluegrass Catering experts can assist you with your detail and menu planning, vendor recommendations, event supervision, floral arrangements and décor. Our goal is to provide great service and stress free planning to make your Kentucky event both fun and rewarding.
Copper Roux:
Copper Roux opened by Bayou Bluegrass in 2015 features new stylish amenities and combines rustic features with contemporary elements. The space is infused with true Kentucky flair and Bourbon/Equestrian accents that make this space both warm and inviting. This comfortable venue elegantly combines style and Kentucky simplicity with a flexible design that is great for special events.
Round Barn:
This striking four story building was built adjacent to the Red Mile Racetrack in 1882 as a floral hall. In 1963 the name of the building was changed to the Stable of Memories and it was preserved as a museum. The building now serves as a lovely, historic venue for special events which support the maintenance and care of such a special Lexington landmark. The space offers a rustic but elegant interior and unique ambiance that is perfect for any wedding reception, fundraiser, social event or party and much more!
Offsite Events & Weddings:
We love traveling to new venues and locations around Kentucky to provide our catering and event services. In addition to catering and planning we are also able to provide tent rentals, tables, chairs, table linens, china, glassware, and much more. We work with many brides throughout the year planning their Kentucky wedding across the state. We also travel to many Kentucky farms and venues for various fundraisers, banquets and employee appreciation events. We will even come to your residence for smaller parties.
Company, Organization and Group Events include:
Breakfasts
Luncheons
Business Dinners
Meetings
Employee Appreciation Events
Company Picnics
Holiday Parties
Seminars & Receptions
Fundraisers
Banquets
Social Catering and Special Event Services such as:
Wedding Ceremonies
Wedding Receptions
Rehearsal Dinners
Anniversary Parties
Cocktail Receptions
Dinner Parties
Engagement Parties
Bridal Showers
Memorial Services
Life Celebrations
Open Houses
Galas
Birthdays
Graduation Parties
Tailgates & Barbeques
Bat Mitzvah's
Quinceanera's